You can live from your highest, best self.  And sometimes we just need a little help figuring out the best way to get there.   The dominant culture certainly doesn't encourage self-awareness, or examination of the deep questions - in fact, it routinely mocks the idea of asking the most vital questions.  Further, most of us were trained from childhood to play roles that do not allow us to be our authentic selves.  It's time to free yourself to be... YOU!
Each of us was born to live a life of joy, meaning and purpose.  A consulting session can help you to remove blocks and open up to a new, more fulfilling way of being.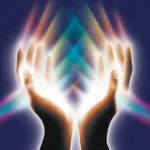 I have been professionally counseling, teaching and acting as a visionary guide for over 35 years.  I have earned a variety of certifications and ordinations, and my consulting style is a hybrid of a variety of multiple methods: sound healing, guided meditation, hypnotherapy, NLP, energy work, Transpersonal and Jungian psychology, tarot, astrology, Earth/Animal spirit guidance, behavioral therapy, and intuitive exchange.  In my work with clients, we use some or all of these tools to explore some of your deeper questions together...
Would you like to experience your deepest, most authentic self?
Do you have a lot of creativity and want to better express it?
Would you like to have more conscious relationships?
How can you best express your vision for yourself and for our world?
What is stopping you from being the most awesome version of yourself?
It is my greatest joy to be of service and assistance in helping others manifest their most empowered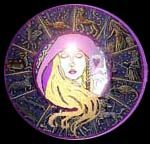 selves (that's the motivation behind the original lyrical music and healing soundscapes, and it's one of my favorite ways to share energy!)
We can work together to help you take the next step in your journey to manifest your most genuine self.
Many of my clients have expressed that counseling with me facilitates easier communication than with more conventional counselors.  One client always says that my sessions "feel like a great big cosmic hug".  As with all things, please only contact me if you intuitively feel like we are a good match.
If you'd like to book a skype session with me, just visit the shop to place an order. I'll then telephone you to schedule your session. If you'd like to know a bit more about my experience and qualifications, please see these pages:
To book a session please visit HarmonyIntuitive, my site that's focused on consultations, sound healing & special soul surround music.
Please feel free to contact me via this contact form.
*Enthogenic guide work is very limited to people who meet specific experiential background. This work is not for the uninitiated.